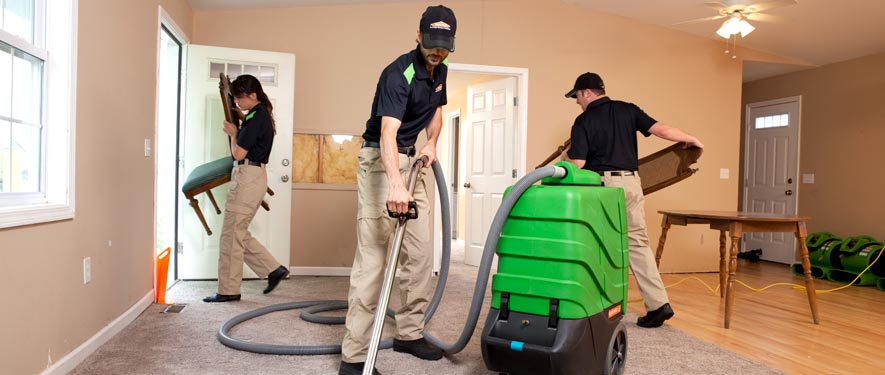 Residential Cleaning Services
Getting Your Casa Grande Home Clean After a Disaster
Cleaning is one of the most intricate tasks involved in the recovery and revitalization of Casa Grande homes. There is no restoration process that our SERVPRO team begins that does not involve some degree of cleaning before we can return a property to its preloss condition. Understanding the cleaning needs for each of the restoration practices that we can offer is a balancing act, ensuring that only necessary tasks get completed, and the process is as efficient as possible.
What Does Your Casa Grande Home Need to Look Its Best?
When terms like premier cleaning services get thrown around, many homeowners instinctively believe that this only means steam and hot water extraction solutions for carpets. Not only are there more tailored cleaning approaches for carpets when necessary, but there are more areas where our technicians can help your home to look its best after a disaster, or when the house begins to look worse for wear. Beyond carpet cleaning, our team can also offer:
• Odor removal from furniture, flooring, and open areas
• Cleaning and restoring the sheen of hardwood floors
• Cleaning walls for priming and painting
• Residue and stain removals
• Cleaning any upholstered furniture or other fabrics
Anytime You Need It, We Can Help
You do not need to wait for a disaster to help your home look its best. Our SERVPRO team can schedule a cleaning to improve the look of your property in a single visit.
Need Cleaning Services?
Call Us Today – (520) 421-1894
Residential Cleaning Services include:
The SERVPRO carpet and upholstery cleaning service will not only get out the dirt you see, but will also remove the unwanted dust you don't. A professionally cleaned carpet and furniture may make all the difference in brightening up a room and freshening up your home.
We all have tasks around the house that don't make it to the top of our priority list. Properly maintaining your home's air ducts should not be one of them. Regular duct cleaning can increase your home's heating and cooling efficiency and improve the quality of the air you and your family breathe.
Your basic cleaning service is not going to have the expertise to effectively deodorize your home. Take advantage of SERVPRO's residential cleaning services to remove unwanted odors.
Our experts are ready to assist in the clean up of sewage and other biohazard materials and provide deep cleaning services for your home. Find out more about our franchise professionals.